It's never the easy man, never! Though there are several inspirational stories on personalities making a comeback despite his arduous ordeals in his life, to apply the same fate in real life, is an uphill task to carry forward consistently.
So here is ekapiens.com discussing some of the examples, when the cricketers continued their challenging careers which were cursed with injuries or physical problems.
1.  MANSOOR ALI KHAN PATAUDI
Also known as Tiger PATAUDI or Nawab PATAUDI is arguably the best captain Indian team ever had. Taking over the reins of the Indian team at the age of 21, barely months after being involved in a car accident that would impair the sight in his right eye forever, he led India in 40 of 46 Tests he played in and won 9 of them. But more than anything else, he led Indian cricket out of its morass of defeatism and instilled in his fellow cricketers a belief that winning was possible. Turning up for 86 innings he amassed 2793 runs with an average of 34.91, and also had 6 tons in his career, despite his troubles.His Test average was a modest 34, but what he could have achieved with complete sight is a matter of conjecture. Under him, India won their first overseas test series at New Zealand back in 1967.
2.  LAWRENCE ROWE
A Caribbean batsman with a mighty gust showed his capabilities only when he went on to score a double ton on his debut against New Zealand when they toured them on 71/72. Now that immense knock was followed by a staggering triple hundred against England with the likes Bob Willis in their lineup. He tore apart this lineup when he also slammed a century in the next test and soon was amidst the heap of runs. Despite having difficulties in vision due to an allergy with grass, it seemed nothing could see him stopping as he had his career-best ranking of 9 and continued with an average of 43.55 and scored 2047 runs in 49 innings.
3.  ASHISH NEHRA

He humorously proclaims that tongue is the only organ in him, where he hasn't gone through a surgery. A career that came overwhelmingly in the early 2000s but his career was evenly poised with injuries consistently that rendered him out of action for a very long span indeed. He instantaneously shot into fame with his 6fer against England and then continued a decent outing in 2003 world cup.After being ruled out of injury and emergence of Pathan and Balaji, it ensured he was pushed onto sidelines, and He again made a comeback during 2009 t20 world cup on the back of his IPL exploits with Chennai Super Kings. His continued progress in accuracy and proper line-length that made him a strong contender for world cup 2011 squad. He was involved in the squad and then he came up with some good spells when given the ball at some crucial stages in the game. These immense returns meant it made his obvious choice for the FINAL, but his fate of injury didn't allow him to be one of the luckiest players who get to serve the nation in finals. He once again returned to the side for t20 world cup '16 with his splendid performance with Sunrisers in Ipl. A career which ended in against New Zealand in the first t20 spanned for a really long time and it had some impressive statistics in it. He had some definite prominence in his limited overs cricket figures, over 120 innings he had an economy rate of 5.2 scalping 157 wickets. In t20s he also had maintained an economy of 7.73 with 34 wickets lasting over 27 innings.

4.  PAT CUMMINS
A fiery pacer from Australia instantly hogged the limelight when he set ablaze the Wanderers pitch with a 7 wicket haul debut. Since then he was hailed as one of the most prospective finds for Cricket Australia. But tragedy struck that meant he didn't play test cricket for another 6 years. He was plagued by injury with every regular start he sought, and this consumed him every time. Despite his fragile and unstable physical Heath, he featured in domestic limited over games and also in some international outings where he really did impress the selectors to procure a national call for WORLD CUP squad of 2015. He also returned for the longest format of the game when they toured India and with a fifer on his comeback match, he established himself as a prime bowler in their lineup. Since then he really flourished as an impressive speedster and brings a healthy balance to the team not only with the ball but even with the bat. His career Stats reads, out of 24 innings in the white jersey he took as many as 57 wickets with an average of 25.11 In Odi's, his exploits weren't less compared to this. Out of 39 innings he had made as many as 64 victims picking at an average of 28.45. He is till date a premium pacer in the Australian team.
5. YUVRAJ SINGH

When all is well with Yuvraj Singh, he hits the ball as clean and long as it has ever been hit. When all is not well, he looks so awkward you forget he can hit the ball clean and long. All has been well with Yuvraj more often in limited-overs cricket, where he can be effortless and brutal at the same time, than in Tests, though his form and consistency has been on the decline since his comeback following a recovery from a rare form of germ cell cancer in 2012. When he started off, though, his athleticism on the field and his canny left-arm spin made him a key one-day player as Indian cricket went through a makeover at the turn of century. Soon Yuvraj would become India's middle-order lynchpin, forming fruitful partnerships first with Rahul Dravid and then with MS Dhoni. Both batsmen, superb ODI operators in their own right, credited their success to Yuvraj's ability to score at will. The testament to Yuvraj's importance is that when he was dropped from the ODI side in 2010, it was the first such occurrence since he cemented his place in the Indian team. His ODI career is full of highlight reels, with the biggest impact being his contribution to India's World Cup triumph in 2011 – 362 runs, 15 wickets, and four Man-of-the-Match awards, and the Player of the Tournament. That put to shade even his awesome achievement in the World T20 triumph in 2007, where he famously hit a Stuart Broad over for six sixes. Despite having a fatal disease he made his mark in his every contending comeback. First in 2014 in t20 against New Zealand and again after being dropped he came back with a dangerous 150 against England in 2016 ODI series. In an impressive ODI career with 278 innings, he scored a pillion of 8701 runs at an average of 36.55 with 14 tons. If his career wouldn't have been cursed with cancer he would've certainly loved to live a dream career full of stardom.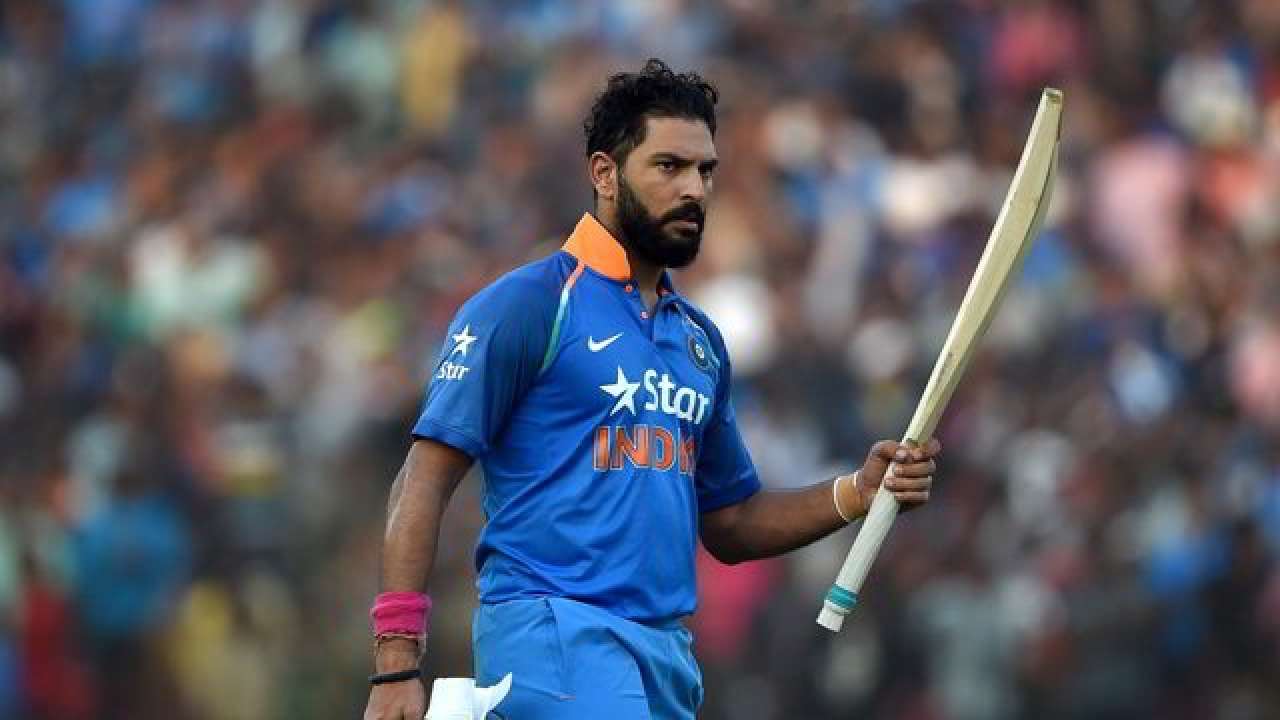 So what do you guys think of this list? Didn't this inspire you? Do let us know more about this legacy in the comments section below.