Bootstrapping is a word that is used to refer to a startup that has sustained itself without External Funding from VCs or Angel Investors. In a Bootstrapped Startup, all the expenses in running the company comes from the co-founders or the team in general.
In a world where the Unicorns with huge Fundings, Valuations, Valuation Cuts, Bootstrapped Startups are the cockroach. But as the Entrepreneurship world suggests, the cockroach is no loser in the game. During the Big Bang of Startups in the last decade, among the Unicorns, there are some cockroaches that made it big without any external funding.
READ: Rahul Yadav Quits Entrepreneurship
Bootstrapped Startup Ideas that made it big
Zoho: online office tools for easy collaboration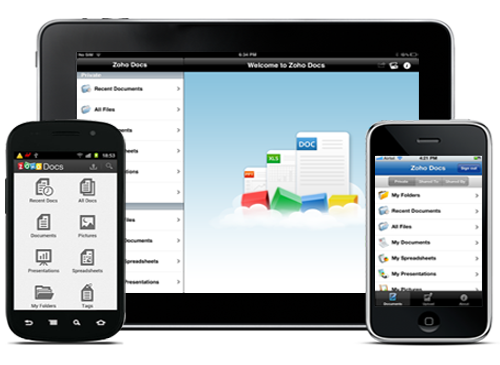 Zoho has over 25 applications that power online businesses, productivity, and collaboration, serving the technology needs of more than nine million customers worldwide. This company is like a one stop productivity solution. From customer relationship management (CRM) to mail, invoicing, and web conferencing, companies use Zoho Applications to run their business processes and manage their information effectively. Zoho has received won awards, including TechCrunch's Best Enterprise Startup in 2007. Founder and CEO of Zoho Sridhar Vembu stuck to bootstrapping while building the product in spite of pressure from competitor Salesforce. Vembu holds a PhD in electrical engineering from Princeton University and is an alumnus of Indian Institute of Technology (IIT), Madras.
source: TechInAsia
Quick Heal
Who doesn't know Quickheal? Even if you have not used their products, you must know the name 'Quick Heal' for its presence in the Computer Security Market. Quick Heal Technologies, founded by Kailash Katkar, offers cloud-based security and machine-learning-enabled solutions which stop threats, attacks, and malicious traffic before they strike. They have customized products to suit individual users, small businesses, government establishments, and large corporate houses. Katkar started Quick Heal from a one-room space in Pune with his brother Sanjay Katkar. Initially, the brothers reverse-engineered computing devices to understand the security issues, and then came up with solutions. They took loans from banks to build their software and grow the business. Sequoia Capital only came on board years later in 2010 with an investment of about US$10 million.
source: TechInAsia
Indibni
Inspired by the roots of India, Indibni is a comprehensive solution hub. They understand customers designing needs and convert them into results, beyond customer expectations. They love to talk to their customers via posters, ads, brands, graphics; you can have your pick. Indibni's portfolio ranges from movies to television to big ad campaigns. They have a wide range of gifting products varying from corporate gifts, souvenirs, personalized gift items, merchandised products. The annual turnover for this firm is said to be in seven figures. They plan to contribute in expanding India market in gifting.
source: Startupworld
Kayako: customer service tools for businesses
Customer support startup Kayako was founded by Varun Shoor, a 17-year-old in Jalandhar, Punjab. He used to be part of online coding communities, where he came across a company selling customer support software for US$2,000. He saw its product and felt he could easily better it. He dropped out of college to start Kayako in 2001. It has not received any funding from external investors till now and is profitable. In 2009, Kayako launched a unique community license program, providing free helpdesk software to charities and open-source projects. So far, it has donated software worth US$100,000 to different causes.
source: TechInAsia
ItzEazy.com
A website that helps you get all your essential government/RTO documents and certificates with online assistance. This portal help you apply and arrange all government related documents. These documents can be filing income tax, getting marriage certificate, company registration services, or applying for passport. Founded in 2013. The startup has provided its services across 20,000 customers. It has made tie ups with 8 major corporate industries.
Source: Startupworld
RateGain: tech solutions for hospitality and travel industry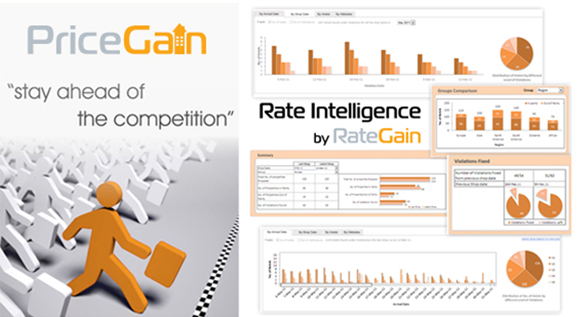 RateGain helps hoteliers, travel websites, airlines, and corporate travel players with technology solutions in everyday tracking, updating, analyzing, and smart decision-making. This SaaS startup, founded by Bhanu Chopra, is headquartered in Noida, India, and has offices in the UK, US, Turkey, Spain, the UAE, and Thailand. He bootstrapped the company with US$100,000 in 2004, and within years built it to a multi-million dollar company.
source: TechInAsia
FusionCharts: interactive JavaScript charts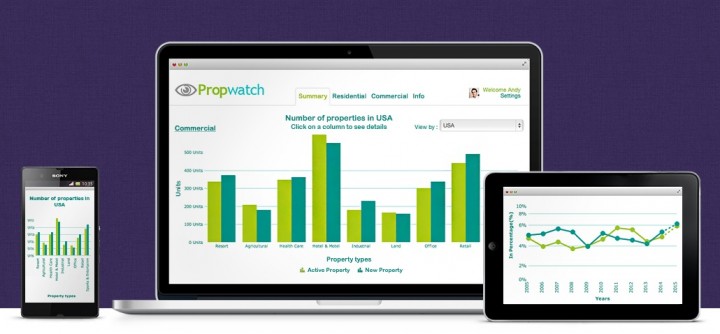 FusionCharts helps you create smart charts with exciting animation, snazzy designs, and rich interactive elements. Businesses can use them to create beautiful dashboards in their products and drive more sales. The startup was founded in 2002 by 17-year-old Pallav Nadhani, who was looking for ways to make more pocket money. He wrote an article on making animated charts for web applications, and FusionCharts sprang from there. It hit a US$1 million revenue mark in 2006, and crossed US$5 million in 2011. Now FusionCharts has 23,000 customers and 500,000 developers in 120 countries.
source: TechInAsia
Snackible
Founded in May 2015, Snackible offers all-natural and healthy snacks of fruits and roasted chickpeas, to easy grab whole-wheat waffles. The snacks are prepared using the method of baking rather than frying. To ensure availability of healthy snacks, the team of Snackible have put together a box of healthy and tasty snacks using the best quality ingredients.Snackible team is growing by 25% each week. Their customer base across India is in 38 cities and processed over 6,000 orders. They are currently working on growing their business into retail shops. The cuurent website value of snackible.com is estimated to be $ 3,426 USD.
source: Startupworld
BONUS MENTION:
QuackQuack
QuackQuack was founded in 2010, being one of the most reputed online matchmaking site. India's best dating and matchmaking website. This website helps you meet, chat, flirt and date with eligible, and likeminded singles. QuackQuack is the only dating website in India where they match you with eligible singles within your city, of same age group and interests. QuackQuack.in has 6.90 lac users with nearly 1.41 Million messages and chats exchanged per month and pairing 144,000 users in the last 12 months. It has crossed 1 million registered users in 2015.
source: Startupworld