In an era where the newsfeeds are generally filled up with different news of Rapes and murder, a news from the Karbi Anglong District of Assam has filled the hearts of the people with fear. Imagine being killed in your own homeland, by your fellow mates just because you have long hair and a black SUV. Yes! that's what has exactly happened with Nilotpol Das and Abhijeet Nath.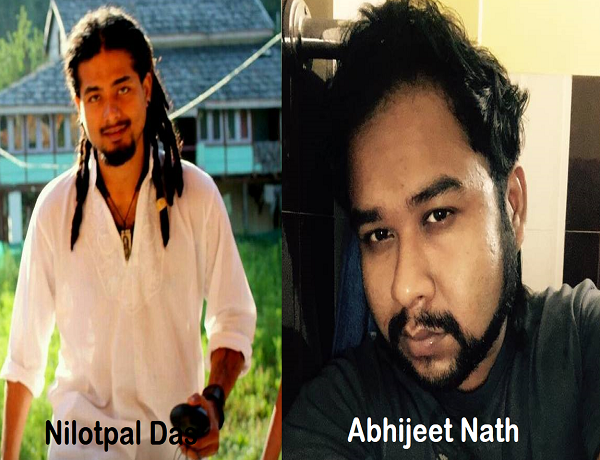 (source- news live)
In the atmosphere of a suspicion of child lifters roaming in the Dokmoka Area of Karbi Anglong, locals suspected these two men as child lifters as they went in some shop to buy chocolates. According to the police, the locals spotted these "suspicious looking persons". Their long hair and black SUV being the base of that prediction. The men were kicked, punched dragged to death mercilessly. In a Video which was uploaded on 4th June, Nilotpol Das, whose hands were tied with a yellow nylon rope, was seen pleading for some mercy.
"Don't kill me…please don't beat me. I am an Assamese. Believe me, I am speaking the truth. My father's name is Gopal Chandra Das and mother's name is Radhika Das…please let me go,"  – Nilotpol Das was heard saying these words. The police took the injured men to the hospitals where they were declared dead. Their last rituals were performed at the Nabagraha, Guwahati.
The entire Assam is shocked to know about such a heinous crime, people are demanding justice for them and hence protesting against such mob lynching. as far as the investigation is concerned, 19 people are arrested and the search operation is still continued.
Now the question arises, are we not safe in our homeland? Is a baseless prediction enough to claim one's life? Do we really own a human heart?