Kolkata – the Cultural Capital of India is a heaven for foodies and especially for people with a sweet tooth. Bengali sweets are famous and certainly needs no introduction however; the spicy, tangy and absolutely mouth-watering dishes that Kolkata has to offer will leave you undecided on whether you like the spicy Bengali cuisine more or the melting flavors of the sweetmeats. Add to that the traditional Chinese and Tibetan food that are found here and you're spoilt for choices.
Here's a list of 20 places to enjoy the Kolkata Street Food experience
1. Vivekananda Park: For the love of Phuchkas – the king of Kolkata street food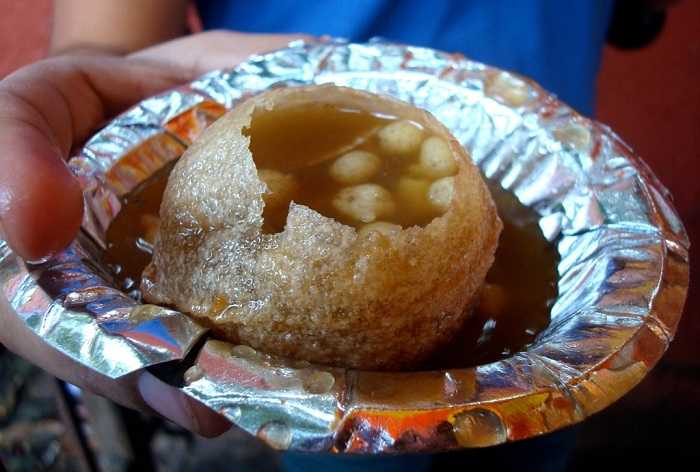 If there's some place in Calcutta where each and every phuchkawallah makes a phuchka to die for, it is this. Among other Kolkata street food, the papri chat, dum aloo phuchkas and dahi phuchkas here are to die for! On a good day, you might be able to spot a Tollywood celebrity or two lined up for these tangy mouthfuls of heaven. Maharaja Chaat Centre, Southern Avenue is your go-to place here. Churmur, a cousin of the phuchka family is another delicacy too hard to resist. Combined with tangy masalas, tetul gola (tamarind pulp), mashed potato and broken papris, churmur is simply heavenly. Bhawanipore is another must-visit place for good, nay, GREAT phuchkas and street food.
2. Zaika, Park Street: Rolling in the streets!
Did you know the now famous 'Kathi Rolls' were first invented in Kolkata? This shop called Zaika owns the credit to the delicious stuffing wrapped in thin roti that is now found in every city. Though there have been variations and twists as it found its way across cities, the original and authentic Kathi Rolls can still be found at Zaika. For more lip smackin' rolls, try Nizam's and Badshah in New Market.
3. Fairlie Place and Stock Exchange, BBD Bag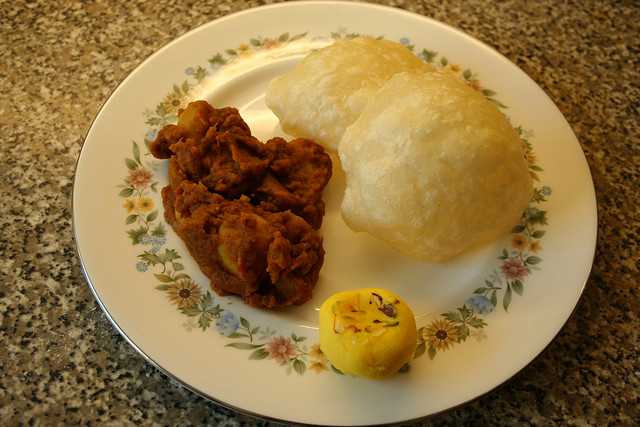 Fairlie Place is the central business district of Calcutta and you can see people in formal attire pacing the street either on the phone or with a newspaper in hand. The street is filled with a string of stalls selling everything from chats to full meals. However, the most famous dish here is the Luchi – Alu Dom. Luchi is similar to the puris while Alu Dom is the Bengali rendition of Dum Aloo, and Fairlie Place makes it the best.The Stock Exchange road is a great place to find Chilla, Dal Pakori and Dahi Chaat.
4. Dacre Lane or Dacre Street : For all kinds of famous street foods you would want!
One of the most popular food of Kolkata, Dacre Street also known as Decker's Lane has everything you would want to try. From Punjabi to Chinese and the trade mark Bengali dishes, you'll find it all here. Chowmein, Schezwan chicken, luchi-alu dom, fish roll, Ghugni, Puchkas, Jhali Muri and the list just goes on. What's more, the WHO has rated the food here to be one of the Best Street Foods in the World!
5. Anadi Cabin, Jawaharlal Nehru Road
6. China Town, Tiretti Bazaar
7. Lord's More
8. Tiwari Brothers, Burrabazaar
9. Ganguram's

10. Rabindra Sadan Metro Exit
11. Kalika Mukhorochok Telebhaja, College Street
12. Balaram Mullick & Radharam Mullick, Bhawanipore
13. Balwant Singh Eating House, S.P Mukherjee Road
14. Mayaram's, Lord Sinha Road: Paaavvvv Bhaajjiiiii… Slurpp!
15. Mitra Café: For the best non-veg street food in Kolkata!
Like non veg food? Head to Mitra café. Period. The Mutton Kabiraji cutlet here is to die for. Literally die for. It's a filling of minced mutton wrapped in an egg net and deep-fried and is the very definition of a foodgasm for any non-vegetarian foodies! Moghlai Parathas, Fish chops, Fish fingers, you name it. Rolls of every kind that you can think of are available here and NONE of them disappoint. Heed my advice, go here with an empty stomach and walk back full, because you'll need to burn off some of all that you stuffed!
16. Fruit Kulfi, Camac Street:
17. New Market:
18. Chilla, Daal Pakori, Vardaan Market:
19. Fish Fry, Golpark Crossing:
20. Ghoti Gorom, Princep Ghat:
So if you miss all this great street foods in Kolkata – you will never know what Kolkata is like. Kolkata's street food is an emotion.