Hypocrisy, Conspiracy, and Politics. The three main constituents of today's society. Apart from this, "Lying" has become one Indispensable component of this generation. You don't lie? Oh! Don't Lie. Remember your school days, haven't you ever sought a permit to leave the class saying "Mam, I have a severe headache, can I go to the sick room?" with that puppy face which can never be neglected?
The answer to every "HOW ARE YOU" is always "FINE".
A lie, we all use every day. No matter what we are going through, or how we feel, we don't always share our real feelings,do we?  Apart from that, it is a weapon every girlfriend uses.
"I ALREADY HAVE MY PLANS" 
Oh yes, You do, maybe in your dreams. This phase always saves you when you don't want to hang out with anyone or maybe *someone*.
"MAA JAANE NAHI DEGI" 
Mothers? Oh, how can I forget? The best way to ignore a plan, take the shelter of your mom and escape like a boss.
"SORRY, I HAD LEFT MY PHONE IN THE OTHER ROOM" or " I AM SO SORRY, MY PHONE WAS IN THE SILENT MODE"
Of course, it was. In the middle of that really interesting movie or the date, who would not keep the phone *silent*. We all did that, maybe when it was a  friend's call or sometimes even Boss', who clearly was less important at that  *moment*.
"YOU REALLY THOUGH I CAN LIE?"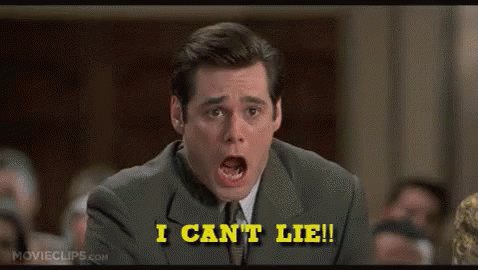 Oh no! how can that *innocent* face of yours ever think of uttering a word of which is *not true* It was totally my fault to even assume that!
We all have come across such lies at least once in our lives. If you had witnessed anything similar to that or even did lie to anyone for any reason,  do let us know in the comments.