Right. So Monsoon is here.
I'm pretty sure you guys had been waiting for this. Well, that's kind of an absurd statement. Of course, we had been waiting for this! The scorching heat of summer and the immense humidity was something all Indians had to bear waiting only for a drop of rain to relieve us from this hell on Earth. And if you are romantic, I'm sure you have absolutely loved the feel of raindrops on your skin on the first day of Monsoon.  Yes, Monsoon is the perfect season to snuggle down with coffee, a nice good book and a warm comfortable blanket or, (if you are the adventurous type), then wander off in lanes and alleys and enjoy the dewy weather while sipping hot tea in a warm old tea shop.
Aha! I've already got you in a romantic and adventurous mood now, haven't I?
But, wait! Stop to ponder this: Are you enjoying the weather to the fullest? Even if you are, what are the dos and don'ts of Monsoon season?  
Let's start with the Don'ts  first:
1. Don't listen to people instructing you to remain dry during rain.
(Unless it's your parents). Why should you not enjoy the feel of wet rain on you? Why should you not get the scent of Earth when it's nice and fresh? I think you should let go of everything when you want to, forget about your circumstances and drench in rain! (I'm not advising you to go hop-scotching into the wet weather whenever you feel like it. Oh, and don't go about telling your parents that it was me who tricked you into getting wet in the weather!) Do it once for yourself. For self-satisfaction. Enjoy nature when it's raw and beautiful. These are the simple pleasures of life people miss out on and regret later.
2. Avoid having street food.
This is probably one of the most important advises to note. The weather remains damp, the streets are either wet or flooded and there are insects/germs everywhere! People believe a samosa or jalebi sums up perfectly with their cup of tea. It does, no doubt about that but the possibility of you getting sick also increases. Do not completely abstain from them, oh no, but do see whether your surrounds are clean and your food is made at a proper clean place. If not, do not indulge yourself in street food.   Rather, make them at home and enjoy them. Phuckha and Jhal muri are a big NO.
3. Do not sit under the fan or AC after getting soaked.
This is a pretty obvious fact and you should know it well. You must immediately dry yourself first, and put on warm clothes. Pour yourself some tea and get refreshed first. This is important. The weather increases the chances of viral fever or cold and cough. It is better if you can have a shower and get rid of the soaked clothes because they might contain germs and then dry yourself.
4. Do not remain in your wet clothes for long.
You will get sick if you do. Wet is when you are most vulnerable. Do not allow this to ruin your monsoon.
5. Avoid overdressing yourself and ruin your attire.
You know the rain can easily spoil your clothes and makeup, so why not dress up simply and comfortably? Carry umbrellas and rain coats to shield yourself from the rain.  Moisturize your skin. Tea and coffee dehydrate. So it's better to remain hydrated by drinking plenty of water and juicy fruits. (mangoes, watermelons and litchis are the fruits of the season! So why not indulge in them? But everything has its limits. Do not over indulge yourself, though.)
Now, the points you've been waiting for:
The Do List:
1. Do read a good book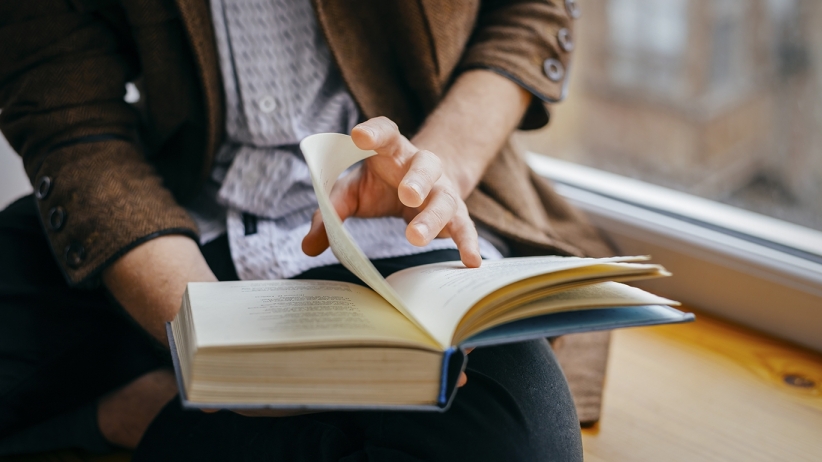 This should be done besides a window, on a rainy day, so that you can have a nice view of the weather while reading.
2. Enjoy Warm Beverages
The delight of a rainy weather dwells in sipping hot drinks while your hands and feet are chilled out. Inhale the aroma of both your drink and the earthy smell of the pouring rain.
3. Eat Fresh
Do not compromise on freshly cooked food. Try to have at least any one fruit every day, that will increase your resistance power against any fever or viral infections.
4. Watch good romantic movies during rainy afternoons.
And why shouldn't you? The weather is blissful and romantic. Watch it with your family, friends or sit down with your pet! Who cares? A joyful afternoon spent with a loved one creates everlasting memories.
5. Drink warm boiled water.
This will keep away throat infections. Add honey to it and lemon, for better results. This will boost your immune system and keep you healthy.
6. Call your friends to your place, warm the room and sit down for ghost stories!
Your plans get cancelled because it's raining cat and dogs outside? Well, that happens and it is a heart breaking thing, i know. But let that not interrupt you from executing a hangout with your friends. Wipe those tears away, take out those blankets, and start with the stories! Play truth or dare or just gossip. Sometimes, spending time indoors is just as good as spending time outdoors. Use the chilled dark environment to your advantage and have fun! (and I'm not kidding when i tell you this: the most gravest secrets get spilled during rainy days. SO BEWARE. Ah, your best friend has probably committed three murders already so there is really not much to be worried about. )
So that is about it. Make sure to stop wasting time on the internet and get some quality-monsoon time instead!
Cheers!