New Zealand's Amelia Kerr on Wednesday broke the record for the highest individual score in women's ODI in a match against Ireland in Dublin. The 17 year old Struck an unbeaten 232 turning heads all around the globe. She got past Belinda Clark's 21 year old record of 229.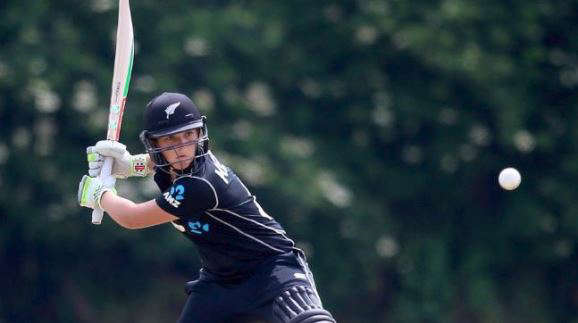 Opening the innings for New Zealand, the teenager hit a whopping 31 fours and 2 sixes in her 145 ball wonder innings to take her side to 445-3, after electing to bat first in the third ODI.
She then also bowled her side to victory , taking five wicket haul (5/17), As Ireland were bowled 135 . Newzealand claimed a massive 305 run victory over their opponent, mainly courtesy to this 17 year old wonder kid.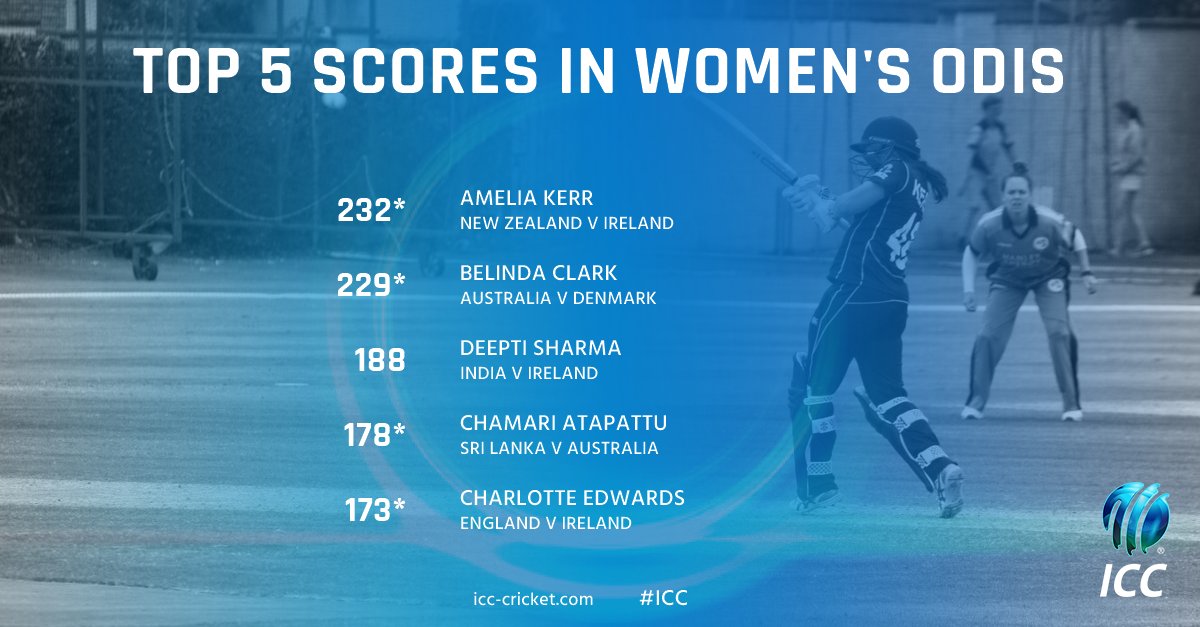 The earlier record of 229 not out in the name former Australian captain Belinda was set when Amelia was not even born. Belinda had made 229 not out against Denmark in Mumbai in december 1997.
After today, Kerr's Innings is the third Highest in the ODI, after Rohit Sharma's 264 and Martin Guptill's 237.
She also became the younster cricketer now to score a Double ton across all formats of cricket. The record was earlier held by Javed Miandad, who scored a double hundred in a Test match at 19 years and 140 days.
Amelia Kerr made her international debut for New Zealand against Pakistan on 9 November 2016.
Kerr's grandfather Bruce Murray played test cricket for NewZealand. Kerr's cousin , Cilla Dunkan represent NewZealand in international football. It was indeed in her blood to make her country proud. Way to go Kid!