The much awaited "Sanju" Teaser is out, here are the things that managed to grab all the eyeballs
After a long wait, We are presented with Rajkumar Hirani's highly anticipated teaser of the Sanjay Dutt biopic titled 'Sanju'and it looks amazing and super convincing.
The teaser showcases a glimpse of the brilliance of Ranbir Kapoor as he stepped into the shoes of Sanjay Dutt and made them his own. Ranbir has won everyone's heart already with his acting skills and his several transformations for one single film is worth admiring. From Sanjay's style of walking to talking, the actor has mastered every detail of the character. Not only this, Ranbir also seems to have aced his different looks – from his twenties to a grown-up father of three kids in his fifties. The actor even revealed at the trailer launch how he looked forward to filming more and more difficult scenes each day. The teaser seemed so convincing that we can't imagine anyone better playing this role now.
The screenplay of this Sanjay Dutt biopic is written by Rajkumar Hirani, highlighting several bits and pieces of his controversial life. The 'Sanju' teaser throws light on his life from his debut movie 'Rocky' period which was followed by his drug-addict phase to his on and off jail stay moments. Even, the 'Munna Bhai' period in his career to his several celebrity link-ups – the teaser gives us a glimpse of much more. The teaser hints that there will be surprising truth bombs that will be dropped in the film, and also more insights into the protagonists real life.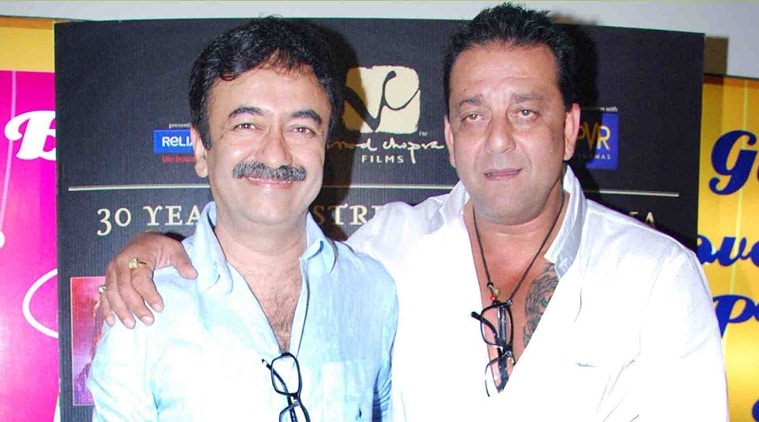 'Sanju' teaser has already dropped some never known facts about Dutt already. Sanjay Dutt feared for lung failure due to his drug addiction and having 308 girlfriends make for a rich story which would also throw light on his several high-profile link-ups, the details of his involvement in the 1993 Mumbai bomb blasts and his relationship with his parents and late legendary actors Sunil Dutt and Nargis.
Rajkumar Hirani has already gifted us gems like "Munna Bhai: MBBS" "3 idiots" and "PK", we have immense faith in his storytelling abilities and Ranbir's brilliance (We can actually go on talking about the striking resemblance with Dutt that he has managed to create and not stop) combined with that keeps us waiting for a treat. And also, not to state the obvious we expect Rajkumar Hirani to put forward Sanjay Dutt's life and leave it for the audience to judge!
Check the awesome trailer here: