With fame, your life becomes an open book. Even the king of pop Michael Jackson could not escape the paparazzi. The singer's life, just like his hit song was in "Black or White".  Michael Jackson's 45 years of career didn't drive on a smooth lane. Here are a few Scandals on the famous pop sensation.
Change in skin tone.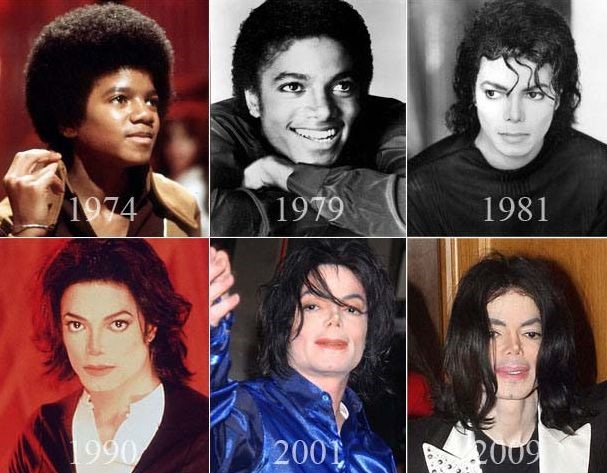 Jackson had a medium brown skin tone in his youth which grew paler from the mid-1980s. Rumours of him bleaching his skin spread.  In Oprah's interview, Michael told her he had a skin disorder that destroyed the pigmentation of his skin. The disease, called vitiligo, was in his family, Michael said. "It is something I cannot help. When people make up stories that I don't want to be who I am, it hurts me," he said. "It's a problem for me. I can't control it. But what about all the millions of people who sit in the sun to become darker, to become other than what they are. Nobody says nothing about that." Michael told Oprah that he used makeup to control blotchiness, but that he had never purposely bleached his skin.
Cosmetic surgery.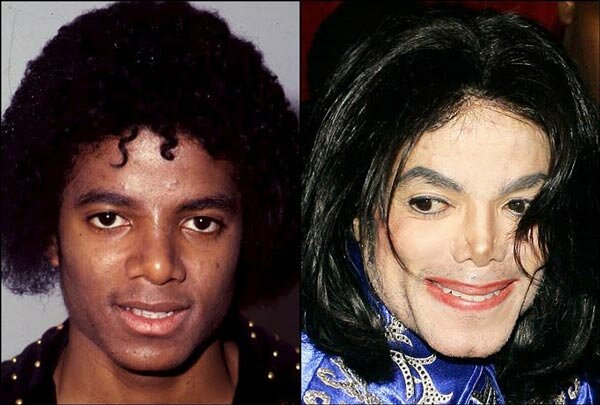 In 1979 Jackson broke his nose during a dance routine. He went through a series of rhinoplasty surgery. Many believed that it was an excuse to get a nose job. Jackson claimed he had had only two rhinoplasties and no other facial surgery but his extreme physical transformation suggested otherwise.
Crotch grab
The Jackson's trademark "crotch grab" landed him into a lot of controversies. The "infamous" dance move featured in his 18 minutes music video for "Bad".  Some critics saw it as sexual imagery and shamed it for being too racy. Though this move is common in today's music videos but back then it shocked the world.
Concert cancellation.In 1999 when Jackson reportedly cancelled numerous concerts, Munich

event organisers and Marcel Avram,  a friend of Jackson lodged a complaint of "breach f contract" against the pop star. After a few trails t the

courtroom

, the two friends came to an agreement.
Michael poured an enormous quantity of money for defending himself in various lawsuits. Even after selling more than 61 million albums in the U.S. and having a decade-long tourist attraction open at Disney theme parks, the "King of Pop" died at the age of 50 reportedly awash in about $400 million in debt.
Neverland
On February 25, 2008, Jackson received word from Financial Title Company, the trustee  that unless he paid off $24,525,906.61 by March 19, a public auction would go forward of the land, buildings, and other items such as the rides, trains, and art of his home "Neverland".. On May 12, 2008, a foreclosure auction for the ranch was canceled after an investment company, Colony Capital LLC, purchased the loan. Jackson was in default on the $24.5 million owed on the 2,500-acre property. In a press release, Jackson stated, "I am pleased with recent developments involving Neverland Ranch and I am in discussions with Colony and Tom Barrack with regard to the Ranch and other matters that would allow me to focus on the future."
Baby in balcony
In 2002 Michael Jackson brought his newborn son Prince Michael Jackson II onto the balcony of his hotel room in Berlin to show him to the fans standing below. Jackson held the baby with one hand, lifted him over the railings as the stunned fans watched. In a written statement the singer, who was heavily criticised by child protection groups, said: "I made a terrible mistake. I got caught up in the excitement of the moment. I would never intentionally endanger the lives of my children."
Child Abuse
This is undoubtedly the most controversial scandal that occurred in Michael Jackson's life.In 1993 Michael Jackson was accused of sexual molestation of 13-year-old Jordan Chandler.The case settled out of court for millions but it was just the beginning of allegations against the "heal the world singer".