"Movies are the best source of entertainment"- they say.  Varied genres, a vast range of emotions are captured in the 3 hours long projection made on the silver screen. Over the varied range of emotions, most pictures are of the "same typical emotional drama" to be precise.
I wonder, how they have been creating the same emotion, over years and years. Well after torturing myself with some Bollywood movies, I came to a conclusion. Well to perfectly make any Indian Bollywood Drama, all we need are a Typical Indian Emotional Mother, A strict father, A unintentional car accident, and a dash of action. Harsh? well, soch ke DekhoCH, yehi jawab milega!
But, there is another side of the coin. There are some handful movies which are miles away from the "emotional attyachar". Though they don't perform well in box offices, their collections are relatively low.
Here, I tried to collect some of the "NOT SO EMOTIONAL MELODRAMATIC" Bollywood movies.
HAWA HAWAI
A fox star studio production, HAWA HAWAI is directed by Amole Gupte. Featuring Partho Gupte and Saqib Saleem in the main role, this movie revolves around Arjun (Played by Partho Gupte) who dreams to be a skater. The movie is a perfect resemblance to the boys of the slums, who dream big but has to go through a lot of struggles to fulfill what they want to achieve.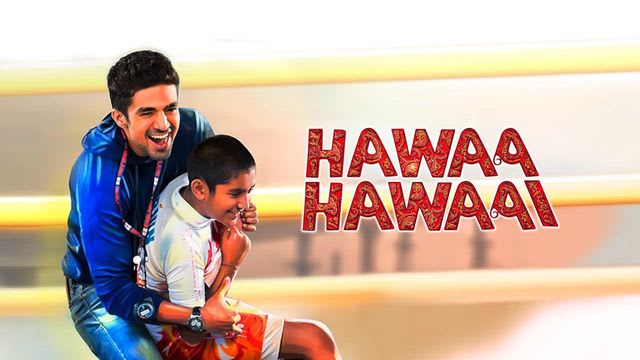 2.MADARI 
A social thriller released in the year 2016, directed by NIshikant Kamat.  The film stars Irrfan Khan, Vishesh Bansal, Jimmy Shergill, Tushar Dalvi and Nitesh Pandey in the main leads. The story is about Nirmal (played by Irfan Khan) who lost his family in a disaster caused by government corruption who then embarks on a journey seeking the perfect accountability and revenge.
3. PINK 
A 2016 Indian Courtroom social thriller drama, starring Amitabh Bachchan, Tapsee Pannu,  Kirti Kulhari, Andrea Tariang, Angad Bedi, Piyush Mishra, and Dhritiman Chatterjee in the main lead. The story brings out the struggle of three young ladies who live alone and how they implicated in a crime and how a retired lawyer (played by Amitabh Bachchan) comes to their rescue. The movie is produced by Rashmi Sharma Telefilms Sheel Kumar and Shoojit Sircar.
4. PAA
A 2009 comedy drama, directed R. Balakrishnan starring Amitabh Bachchan, Abhishek Bachchan, and Vidya Balan. The film is based on a rare genetic condition known as progeria and places emphasis on a father-son relationship.
5. BLACK
A movie directed by Sanjay Leela Bhansali starring Amitabh Bachchan and Rani Mukherjee. This movie is a classic tale of a young woman, who cannot visualize the beauty of the world outside or express her inner feelings with the help of words, who is thus helped by a teacher who brings the ray of hope in her dark world.
6. LIPSTICK UNDER BY BURKHA
A 2016 Indian Black comedy written and directed by Alankrita Srivastava and produced by Prakash Jha. This movie has a story which revolves around the double lives lived by women. This movie stars  Ratna Pathak, Konkona Sen Sharma, Aahana Kumra and Plabita Borthakur in leading roles.
7. CHEENI KUM 
A 2007 Romantic movie, directed by R.Balki, starring Amitabh Bachchan, Tabu, Paresh Rawal, Zohra Sehgal and Swini Khara in the main roles. This is a beautiful love story of a 64 years old chef who falls in love with a 34 years software engineer.
8.KHELEIN HUM JEE JAN SE
An Indian epic action-adventure by Ashutosh Gowariker, starring Abhishek Bachchan, Deepika Padukone and Sikander Kher in the lead roles. This is an adaption of the book DO AND DIE by Manini Chatterjee, based on the Chittagong Uprising against British rule in 1930.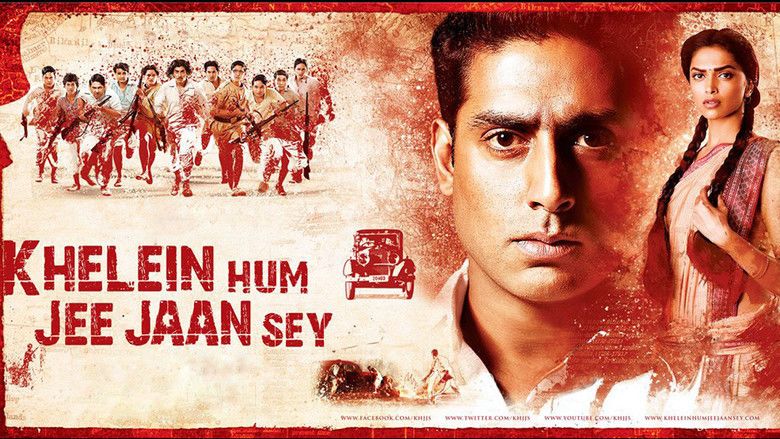 9. SWADES
This is a 2004 Indian Drama, written, produced and directed by Ashutosh Gowariker. Based on the true-life story of a Non-resident Indian couple. This movie stars Shah Rukh Khan. This movie was highly appreciated by the critics.
10. PEEPLI (LIVE)
A  2010 satirical comedy film that explores the topic of "farmer suicides" and the subsequent media and political response.Written and  Directed by Anusha Rizvi and produced by Aamir Khan Productions. The film stars Naya Theatre company member Omkar Das Manikpuri.
I hope that these movies shall give you a break from the mainstream drama of the typical Bollywood productions. And if by any chance I did miss out any of the movies from your list of favorites, do let me know in the comments below. 
HAPPY WATCHING !!