00YouTube stardom is a new phenomenon in India. Sharp growth in internet connections, a surge in smart phone sales and the emergence of YouTube role models like AIB and The Viral Factory (TVF) worked as a catalyst.
According to data, in India, every month some 20,000 active YouTube channels upload 3.8 lakh videos, get 9.48 billion views and attract 1.1 crore new subscribers. The average Indian viewer spent 475 minutes watching 79 videos a month in 2015. This surge is reshaping content and viewership and creating an alternate universe of stars and fans.
Meet India's top YouTube stars — they are comedians, musicians, chefs, doctors … and they are all the rage with the millennial generation.
These you tubers are not only highly paid Indian but they are superstars with a creative streak who have written their own YouTube destinies. Being one of the most entertaining and educative media on social sites, you tube has acquired its own place among today's youth. All these you tube stars are uploading tremendous videos with original content which acts as their source of income.
Tanmay Bhat- All India Bakchod(AIB)
He is India's top YouTube star. But there is nothing star-like about Tanmay Bhat, cofounder of All India Bakchod (AIB).
The Mumbai boy figured out his comedic talent early on and since 2009 has been playing the circuit. He was part of Weirdass Comedy founded by Vir Das, was one of the comedians at The Comedy Store and has performed at many stand-up comedy shows besides doing cameos in movies like Ragini MMS 2. The thrust was mostly on live gigs.
With some of its honest yet humorous videos AIB has made rage in this YouTube craze. It has got 1.8 million subscribers till date and counting…
Bhat made it to the latest Forbes' Richest Celebrity of the Year, rubbing shoulders with silver-screen stars like Shah Rukh Khan and Amitabh Bachchan.
Go check out this channel: Being Indian
Sahil Khattar
Here is another highly paid youtuber who does not need any introduction. Sahil Khattar is one of the Chandigarh's top radio jockeys who are renowned for his favorite programme Love Guru. Now, he has become one of the best youtuber due to his passion and desire for higher achievements in life. Besides this, his father wanted him to join his business as well as her mother was too emotional and does not want him to work outside the city. In his earlier life when he faced so many hardships in life, he started writing dialogue and exploring acting. The hard work paid off in 2014. Culture Machine, a digital media company, signed him up for a programme they were exploring. The channel Being Indian is owned by Culture Machine and the latter takes charge of all the production logistics. Khattar does one video a week. People now recognize him on the streets.
Check out the channel: https://www.youtube.com/user/BeingIndianchannel
BHUVAN BAM– BB KI VINES
Among the fastest growing YouTube stars in India, no one can miss the name of Bhuvan Bam whose journey on YouTube started serendipitously. "BB Ki Vines" is the most popular channel of Bhuvan which is on everyone's lips. Back to his success story, there is a video which went viral on Facebook. With target audience of above 18 years, he is a well known personality among its viewers as well as subscribes. Everyone has become a fan of his satirical videos which are loaded with cuss words along with amusing situations which makes the people laugh. He himself plays the role of 7 characters which are inspired by him relatives and family members. Besides creating these videos he is also an amazing singer writing his own songs and singing them.
BB Ki Vines won the Most Popular YouTube Channel in India in the WebTV Asia Award 2016. They rewarded him by saying "Fastest growing channel in India and one man army."
Check out his channel and give yourself a humorous treat:
Also check out one of his famous Song, here
Sanjay Thumma-VahRehVah
Generally known as Vah-Chef among its fans, Sanjay Thumma is a leading founder of the cooking website, vahrehvah.co. VahChef is having almost 630,274 Subscribers as well as 314,136,764 viewers from all around the country. Apart from this, he is well known for endorsing different kitchen appliances. He is expert in preparing Indian recipes which contains a lot of valuable ingredients. Even, he endorses Philip Air Fryer which is widely known as Philips Super Chef'. Among all his dishes, "Dabba Biryani" and Chicken 65 are worldwide prominent.
Check out some delicious recipes at his channel here.
Nisha Madhulika
In the list of Top 10 YouTubers in India, Nisha Madhulika has a passion from inside for cooking various dishes which are "vegetarian Indian food items" admired by most of the people who are fond of eating delicious food. The main thing is that it gives a taste of Indian cooked food with a USP of Ghar Ka Khaana (Home-Made food). People belonging to various states who don't know how to cook food are benefited by her YouTube channel. Her videos act as bliss for people who like delicious vegetarian food items.
With her fan base growing, Madhulika now puts out three recipes a week. She reserves two days of the week for shoots; four days are set aside to research, engage with her followers, and respond to their emails.
Check out some mouth watering recipes at her channel.
SANAM
The Vocalist of the band Sanam Puri's journey in music began from his childhood only when he was around six years old. The Band, formerly named 'The SQS Project' participated in for the "Times Music Supastars', a nationwide competition whose main hunt was for a pop band. They won the title 'TIMES MUSIC SUPASTARS' and the name of the band was renamed as SQS Supastars in Mumbai. Later on, in 2013 the band met with Ben Thomas, who was successfully managing the business of music artists like Sonu Nigam, Vishal-Shekhar, et al. Consecutive meetings led to the signing up of the band and Ben Thomas ( Kurian & Co Talent Management) followed by strategising the way forward for the band. Thanks to Thomas, the same year, they got their Bollywood break with the song "Dhatt teri ki" from Gori Tere Pyaar Mein.
Their YouTube rise was an accident. They had recorded some videos to be pitched to a few agents for live concerts globally. They put them on YouTube, too. A few months later, the band got a cheque from Google of $800. By 2014, they had rebranded the band to the catchier SANAM.
Besides their YouTube videos, they do about 15 live shows every month. Their ambition is to revive the indie music culture in India, once shaped by bands like Silk Route.
Check out their channel.
Shruti Anand
Here is another You Tube Superstar who is not only highly paid but has spread her glamour among the youngsters. For fashion lovers, it is the right time to have a look on her hair and makeup videos regularly in order to look gorgeous and dazzling. Through running a YouTube channel which includes alluring DIY (Do It Yourself) hair and makeup do's, she suits a renowned name in the world of fashion.
It all started in 2010 when techie Shruti Anand, 30, was in Washington DC, US. On her 90-minute commute to work, she would catch up with a load of "How to" videos on YouTube — how to cook, apply make-up, style hair and the like.
Anand bought make-up kits and began educating herself on technicalities but soon realised most of the products and tips on YouTube were not for Indian skin tones. In 2011, while in between jobs, she filmed a video and uploaded it on YouTube for a lark. She soon made it a weekly habit.
By 2013, Anand and her husband had moved back to India; her YouTube uploads continued, and her popularity was slowly but surely growing.
Go through the youtube channel in order to know more about various henna designs, hair styles as well as makeup tutorials.
KANAN GILL
One of the famous personalities in the world of YouTube is none other than Kanan Gill who is an Indian stand-up comedian who brings smiles on others faces. He works with absolute perfection that he has won the Punch Line in Bangalore Competition. Even at the time of childhood with a short and fat body, he was famous for cooking stories among the school guys. From there, it is seen he has an utmost passion for comedy as well as story writing. And now the time has come where he is well known for the YouTube series as well as Pretentious Movie Reviews. "Gunda Movie" was first reviewed by him.
Check out his channel.
RANJIT KUMAR- GeekyRanjit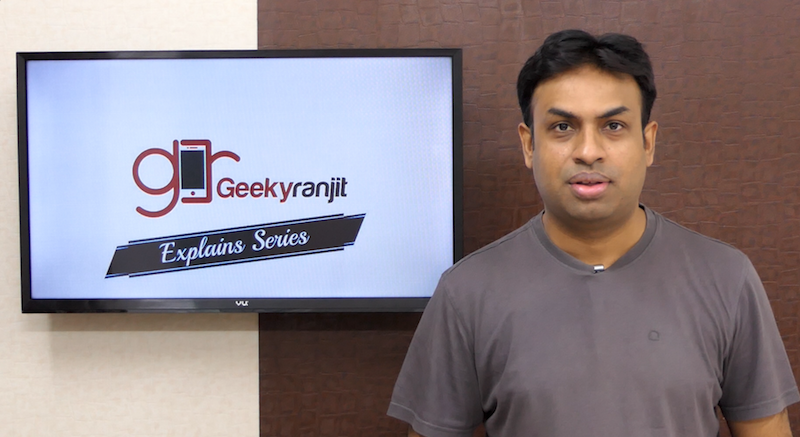 One of the best YouTubers in India who does not need any introduction is Ranjit Kumar. In his early life, he was known as a programmer in 2007 who was earning well and leading a contented life. But, in order to relieve from the ennui, he initiated to review the gadgets. But later on, he decided to upload the best text based reviews on YouTube which started the journey of his life. After some time, his subscribers as well as followers started to increase around 800-900 in a month. But, now he is having Q&A sessions on every Saturday at 7 pm where his followers ask various questions.
Check out his channel.
VIKRAM YADAV
While studying medicine around 2007, Vikram Yadav would often use the internet and online forums to seek answers and understand issues from global experts. In 2009, when he graduated, he felt it was payback time. So he began to upload videos on YouTube about stuff he had researched or a medical problem he had encountered, along with treatments and outcomes.
A hobby has now turned into a full-fledged passion and also an income-generator for this Moradabad-based doctor. A one-man army, he uploads two videos a week.
His followers, mostly non-Indians, come from all over the world — especially the US, UK and Japan.
Check out this channel
Finally, you grab all the facts related to Top 10 YouTubers in India 2017. Now, you came to know why they are called the best YouTube Superstars in India.