Loving and being loved is the most heavenly feeling on this Earth. But proposing your partner acts as the main bridge before coming into any relationship. No matter you are a guy or a girl, step forward and don't expect them to know about your feeling through telepathy. Break the stereotypical image of girls being the passive recipient.  If you are one of those lovers, why not just tell the guy that you do love him?
But here are some of the reasons why girls usually step back proposing a guy.
1. Am I the right girl for him? 
A girl always thinks that she is never good enough for the guy she loves. The fear of being worthy always works. But girls, if such dilemma takes place, then you will never be able to express yourself. Just take a pride in the way you are and speak your heart out. Always remember, a true relationship has no parameters that need to be fulfilled.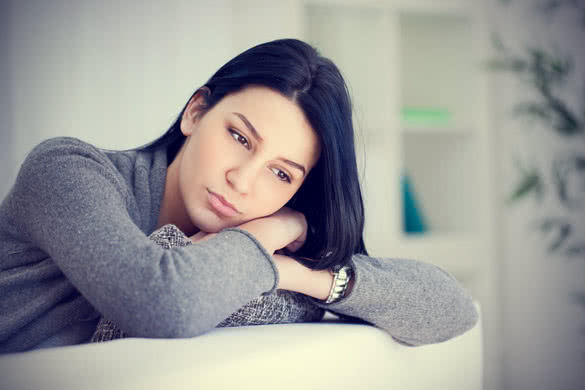 2. What if he says no?
The thought of rejection is even worse than getting rejected. The grief of being rejected is really worse. But it may not be more than not knowing that the guy also feels the same for you!Rejection is a part of life. But sitting with the thought of getting rejected cannot be a part of life. So what if he rejects you, atleast you spoke your heart out. Not all can accept rejection but this is also true that not all can express their feelings. Express yourself without any fear.
3. Doesn't it sound desperate? 
A boy proposing: he is so sweet, expressive, smart, spontaneous and romantic. But girls proposing a guy sounds desperate to most of us. A girl chasing the love of her life is portrayed as needy for her image in a way out. Somewhere, the blame starts with everyone for accepting and assenting to that image.
4. Cultural ties do not allow doing so.
Right since ages, it was men who asked their lady love for their acceptance. Indian women are always expected rather taught to be docile and sit back. This concept has not really changed a lot with the change in time, but the assurance is speaking your heart out to a guy, you won't be an outcast.
5. Is she easily approachable?
Indian society is a  patriarchal society. If a girl proposes then she is portrayed as easily approachable. Despite liking a guy, she needs to keep it within herself or else she will be tagged as "a loose woman" or "a woman without integrity".The fear of being judged by the society, she stays within the defined limits of the society.
6. He is not the right guy!
Waiting for the right guy. Here the question arises, who according to you is a right guy?  A guy who doesn't smoke, gets drunk, gives you full attention or gives no heed to his friends? So let me tell you girls, such guys never exist. Girls, Prince Charming isn't God, and he is bound to have imperfections.  Stop waiting for the so-called perfect guy, and accept the one you have.
7. The unrealistic expectations.
We all should thank Nicholas Sparks' books and countless Bollywood films, due to which we have all those unrealistic romantic expectations which can never happen in real life. If you love a guy, have the guts to accept him the way he is.This is because of the movies , books and romantic poetry, she prefers to be asked out. Girls always like a guy who gets down on his knee and says those three magical words "I LOVE YOU".
Today be it in office, war-field or any kind of work, we girls have come forward and made our first step in giving our views. So why do we still wait for the guy to take the initiative?  Why can't we just move forward and break the stereotype of either accepting or rejecting the proposal? If before liking or loving the guy, you didn't wait for his acceptance, then why do you step back proposing? At the end of the day, all that matters is love. Girls, always keep in mind "everything is fair in love and war" and express yourself.